Confirm the known. Discover the unknown.
Mynd is the most advanced AI-enabled context mining platform, for reliable strategic insights.
Unsupervised AI driven context mining leads to unbiased discovery and insights for trustworthy strategic decisions
AI enabled unsupervised context mining
Mynd is a unique context mining platform. It applies an in-house developed topic modeling engine on textual data from any possible data source. Unsupervised analysis of massive amount of documents results in unbiased insights and the discovery of the unknowns.
Cross industry research for technology mapping
Gaining hidden consumer insights from public fora
Anticipating the big shift: future scenario building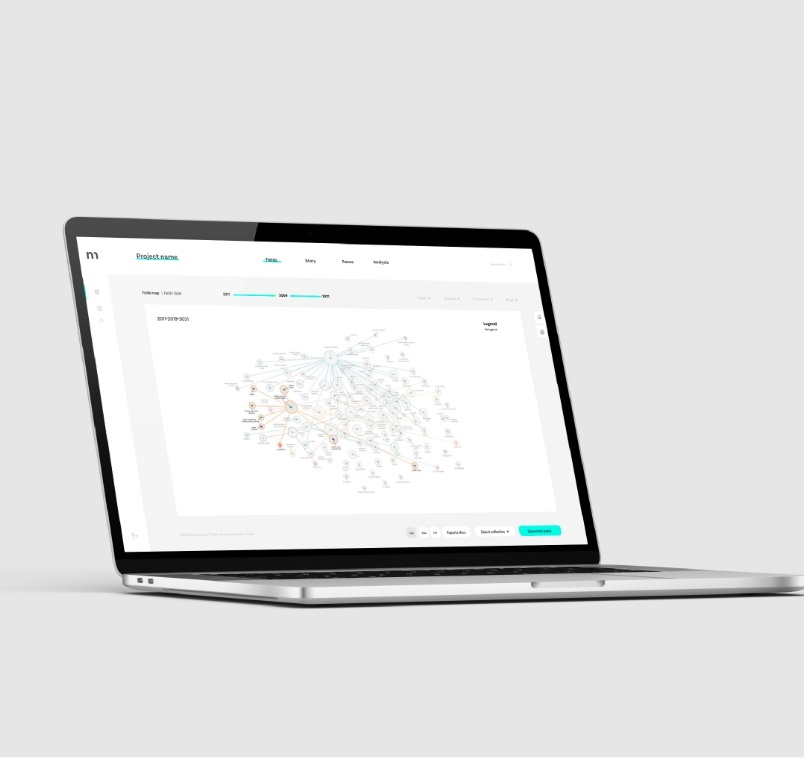 Quantified insights, smart metrics and unexpected correlations
Quantifying insights are a solid basis for sound decision taking. Our smart metrics and visualisations are designed to efficiently discover emerging topics, non-trivial correlations and to compare trends. Reliable quantified insights are what really matter.
Weak signal detection
Visualize patterns in tailor-made heat maps
Discover hidden correlations
Based on 20+ years of research expertise in various industries
Mynd is built by users for users. Our solution shares 20+ years of proven research-based strategic consultancy by Creax. It is the result of vast expertise in intelligence gathering and the unmet need for tools alike for fast, complete, multi-source and unbiased discovery.
Access to a large team of expert users
Practice-based roadmap for continuous development
Tailored support
Mynd offers a wide variety of possible applications for business intelligence and discovery.
Mynd combines unsupervised context mining and human feedback; and empowers the human intelligence with artificial intelligence for unbiased research. Get inspired by the discovery of new and groundbreaking insights.
Data is abundant, accessible, but often unstructured. Mynd takes advantage of existing knowledge to avoid re-invention and gain strategic insights. Be amazed by the astonishing new insights you will discover and learn from others.
Mynd transforms data into quantified and groundbreaking insights, and builds the solid ground for fact-based, strategic decision taking. We confirm the known and discover the unknown.
Don't just take our word for it
Global innovation and R&D pioneer and expert
+20 years experience
Differentiating outside-in way of thinking
Cross-industry mindset
Let's start the conversation